Palliative Care
---
Welcome Letter for Minister Tassi
July 25, 2018
For the past two and a half years, serious issues facing Canadian seniors have been ignored by the Trudeau government.
I congratulate the Hon. Filomena Tassi on her recent appointment as the Minister for Seniors, and I am hopeful that this appointment will again give Canadian seniors the consideration and dignity they deserve.
I look forward to working with Minister Tassi and the Hon. Alice Wong on this important file.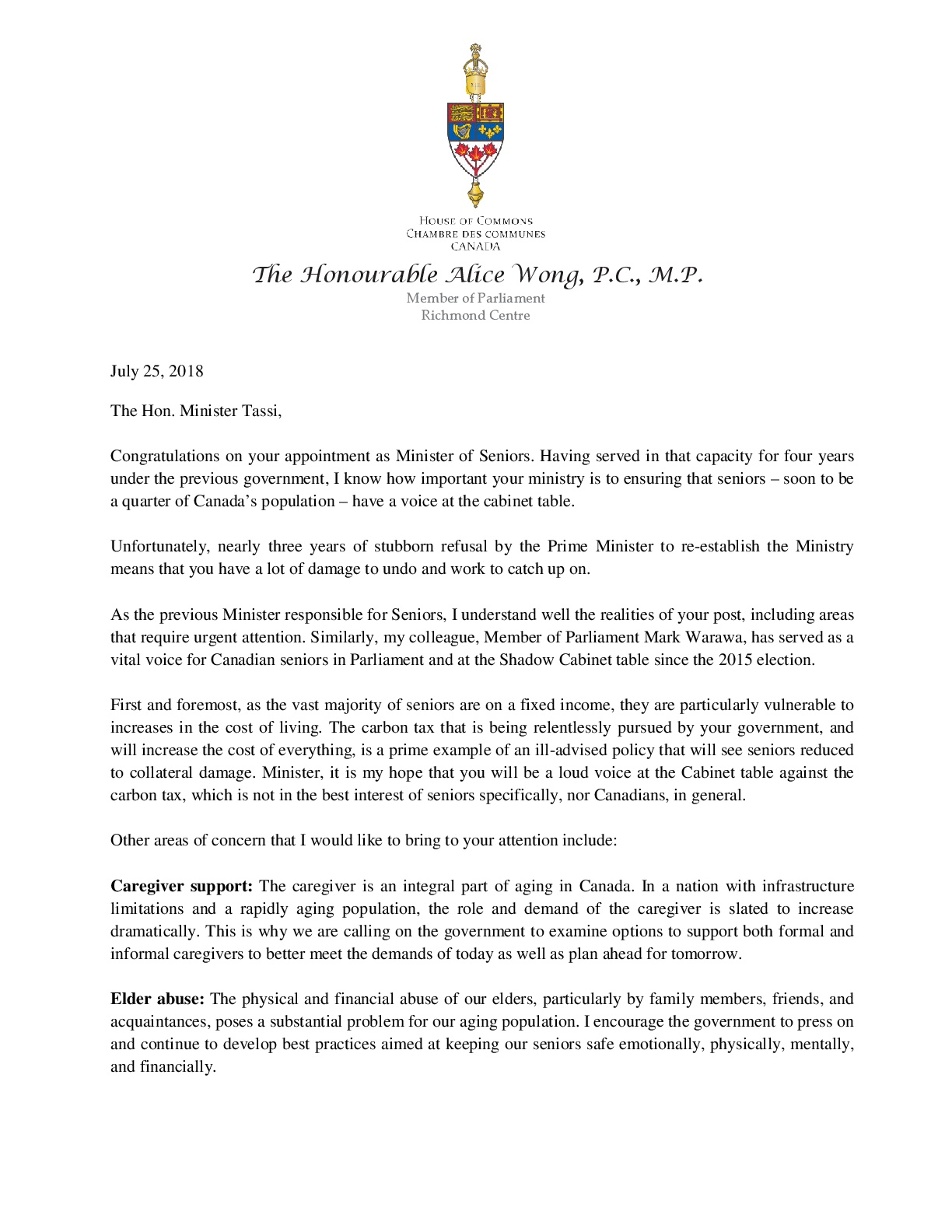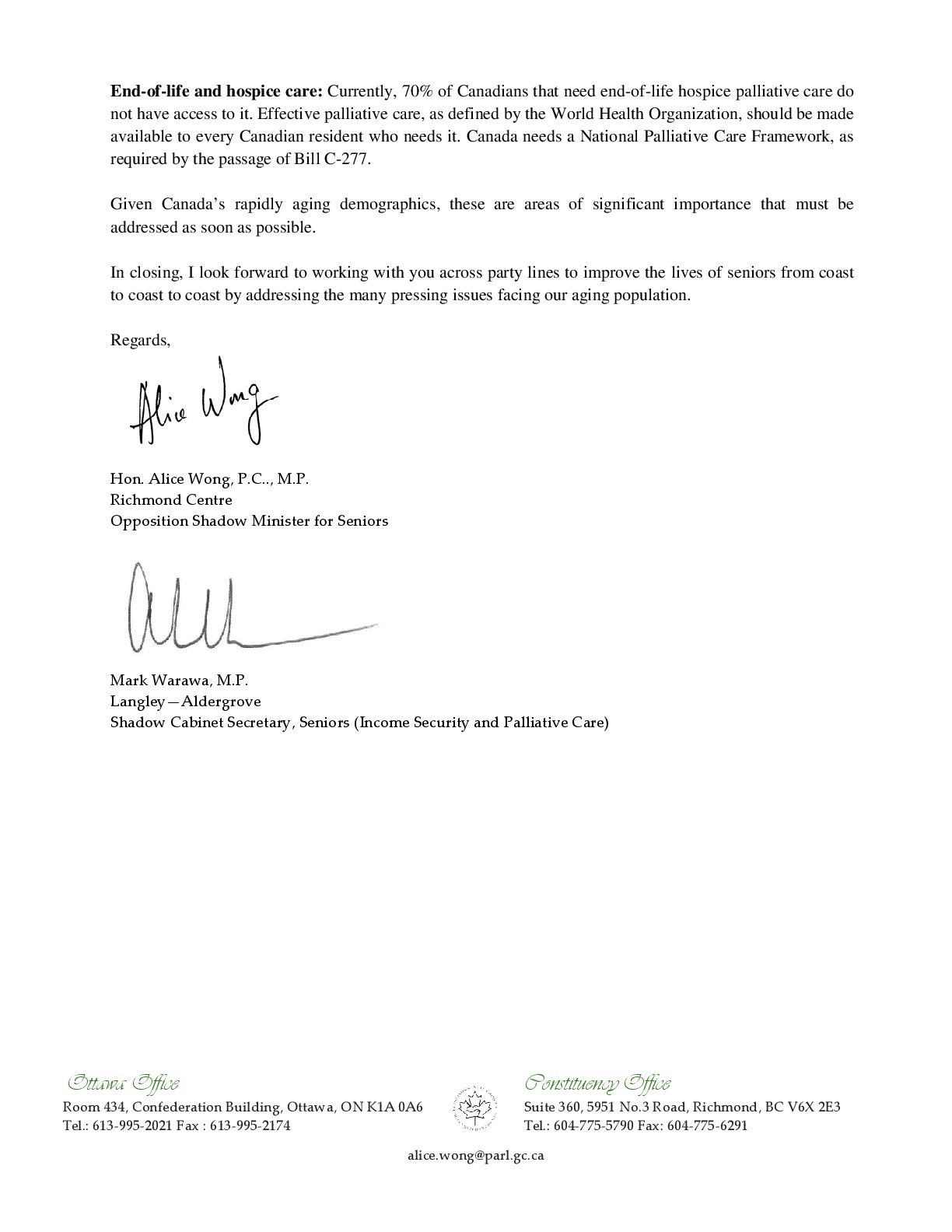 ---
MPs Marilyn Gladu and Mark Warawa share good news on Palliative Care for Canadians
MPs Marilyn Gladu and Mark Warawa discuss the recently-announced "Consultation on palliative care" - open now until July 13th.We call upon all interested organizations and indivduals to make sure they participate in this consultation - available at this link: https://www.canada.ca/en/health-canada/programs/consultations-palliative-care.html