Democratic Reform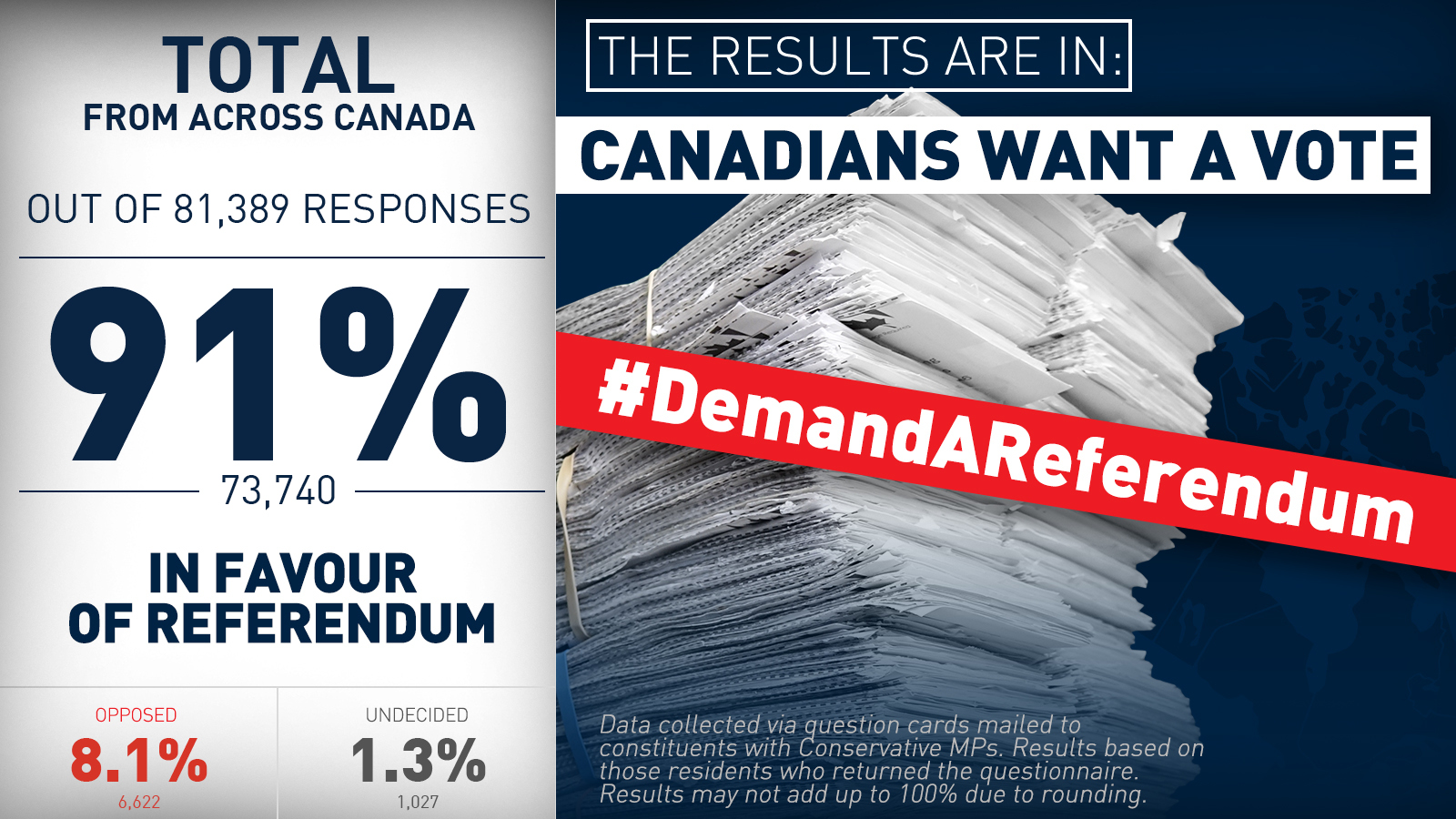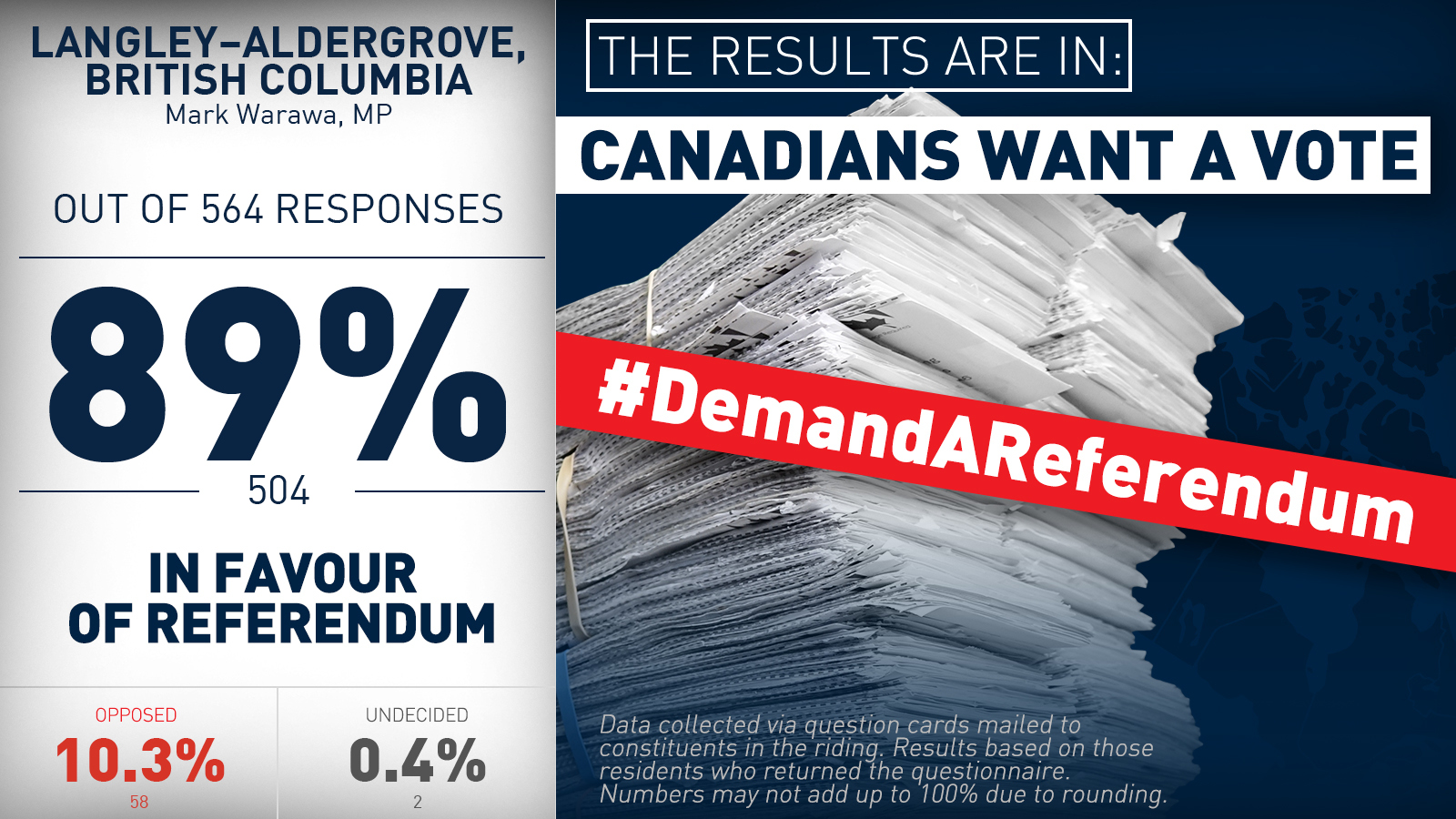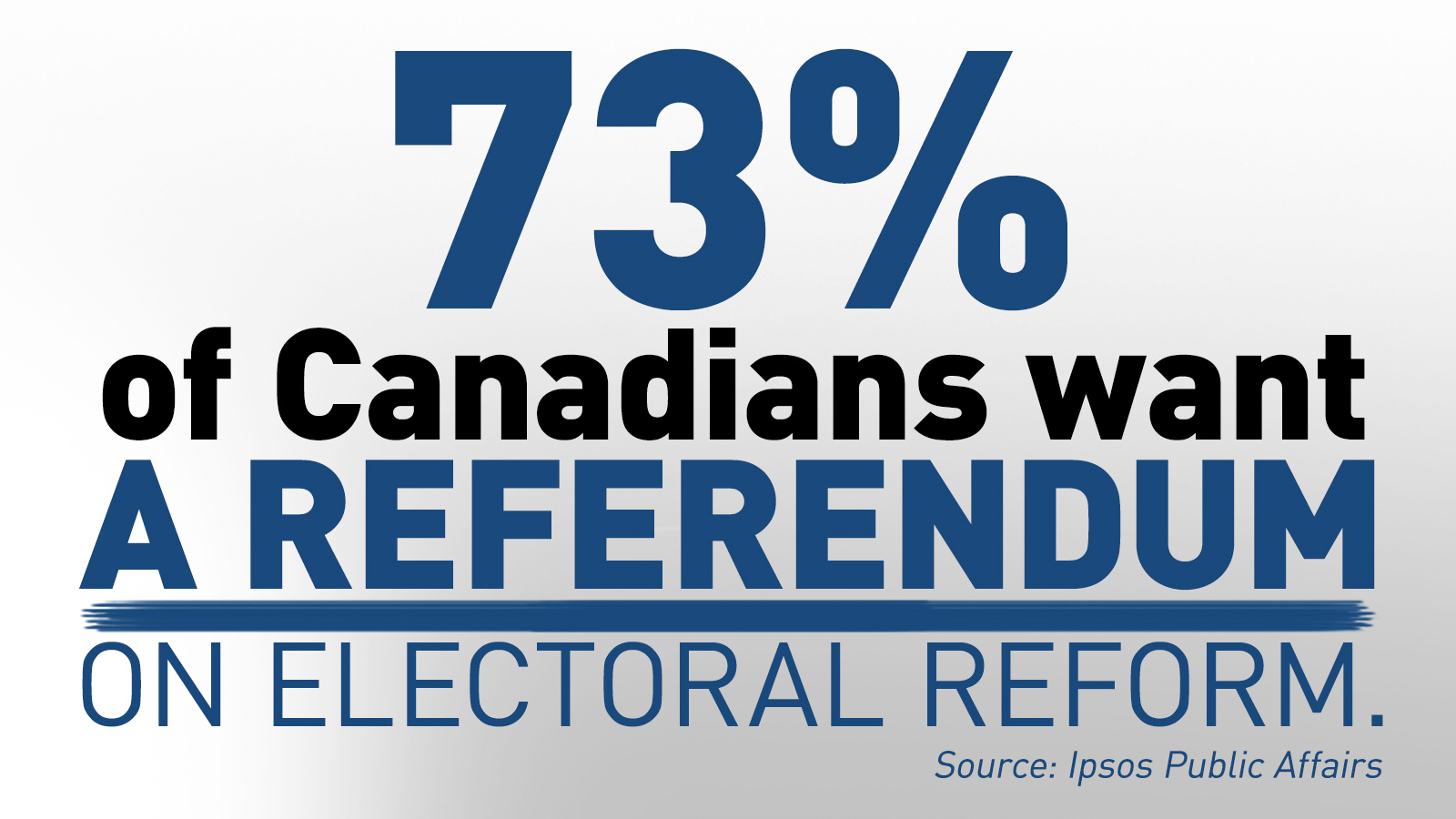 When changing the rules of democracy, everyone gets to have a say. If the Liberal government wants to fundamentally change our voting system, the proposal must go to a referendum.
Why is this important?
The Liberal government "committed to ensuring that 2015 will be the last federal election conducted under" the current electoral system, but they did not propose an alternative system. There is no consensus on what electoral change should look like.

Canadians

must

be given a direct vote on the final proposal, whatever it turns out to be. There is no more robust, inclusive consultation process than a referendum.

The position of the Conservatives is that "a national referendum should be held prior to implementing any future electoral reform proposal." The Conservative caucus does not favour any particular system.
Canadian provincial governments in British Columbia (2005 and 2009), Prince Edward Island (2005), and Ontario (2007) put their proposed electoral reforms to a referendum.
Warawa Delivers Langley Survey Results to Ottawa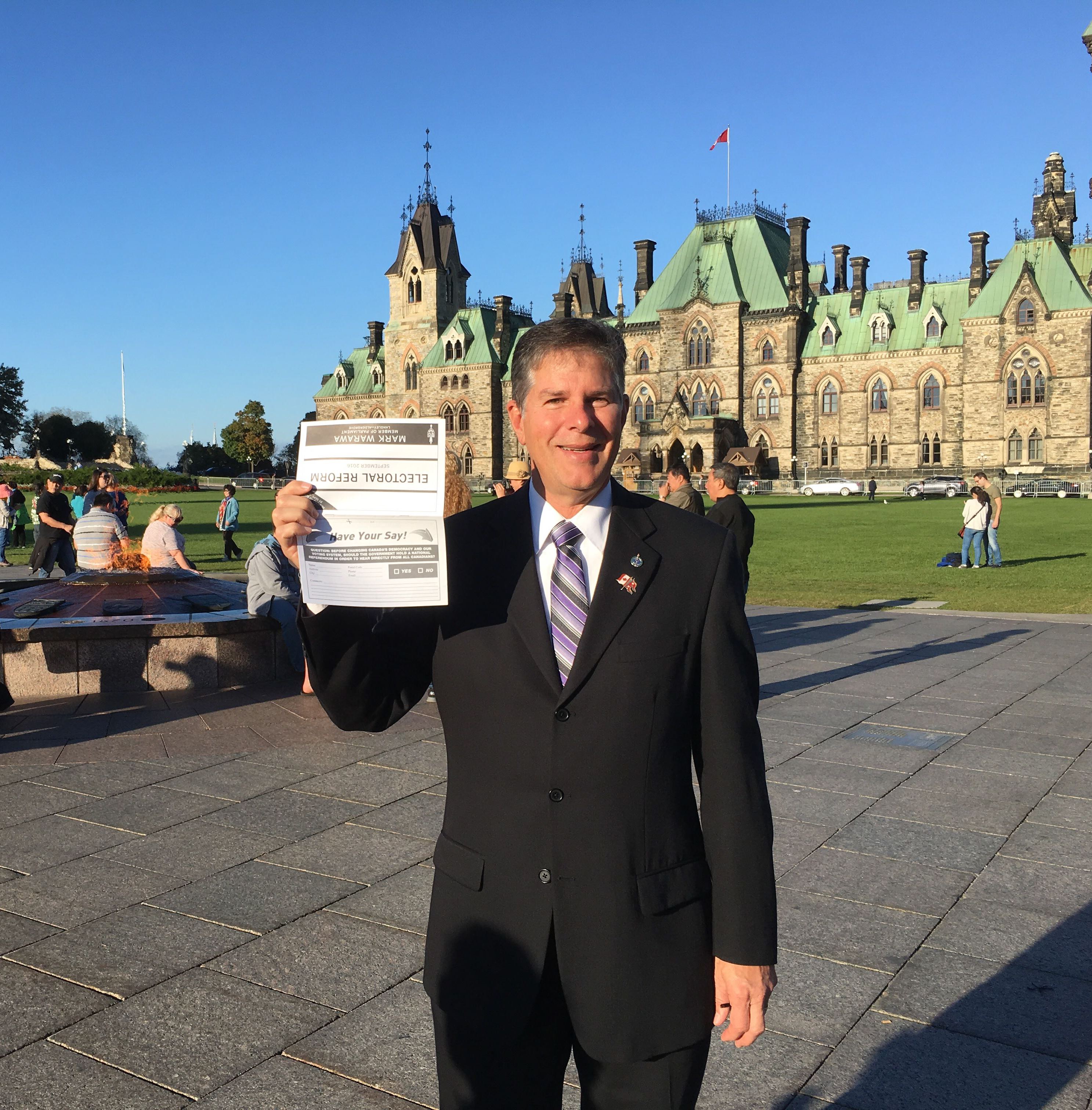 Sign the Petition
Thousands of Canadians have signed a petition in favour of a referendum. The petition states:
THAT Canada is one of the most stable and admired democracies in the world.
AND THAT the consent of the governed is a foundational element of Canadian democracy and is the sole basis of the legitimacy of those elected to govern. 
AND THAT no fundamental change to how members of Parliament are elected should be made unilaterally by the very individuals potentially seeking election or re-election.
AND THAT the only fair and comprehensive method to seek the consent of the governed in respect of changes to how members of Parliament are elected is a national referendum administered to all voting-age citizens of Canada.
You can download and sign the petition here. Please send it to my office (postage free), so that it can be presented in the House of Commons.
Address: Mark Warawa, MP
House of Commons
Ottawa ON K1A 0A6
Information Guild
Please click

here

for more information


Library of Parliament Report
Electoral Systems and Electoral Reform in Canada and Elsewhere: An Overview