Trudeau Taxes
---
---
Exposing the #CarbonTaxCoverUp
The Trudeau Liberals know how much the Carbon Tax will cost the average Canadian family, but they won't tell us. I caught up with Pierre Poilievre, the Official Opposition Critic for Finance, to discuss the #CarbonTaxCoverUp.
---
Seniors are hurting because of the Prime Minister's carbon tax
Most Canadian seniors live on a fixed income. They plan ahead and spend their money carefully so they can make ends meet. The Liberals' carbon tax increases the cost of gas, home heating, groceries and other basic essentials that form a large part of seniors' budgets. They can't afford the Prime Minister's ever-increasing taxes. Why is the Prime Minister targeting fixed and low-income seniors with his carbon tax?

---
The #CarbonTaxCoverUp is real
If the Trudeau government won't tell Canadians the cost of their carbon tax and can't demonstrate how it will reduce greenhouse gas emissions, how can they expect Canadians to pay this new tax?

---
MP Mark Warawa debates bill C-63: Budget Implementation Act, 2017, No. 2
---
MP Mark Warawa on the Trudeau government's proposed tax changes
---
Finance Minister Bill Morneau faces calls to table all documents that he submitted to the Conflict of Interest and Ethics Commissioner
On October 17, 2017 the House debated the following Motion:
Opposition Day (CPC) — That, given accusations by experts that the Minister of Finance's family business, Morneau Shepell, stands to benefit from the proposed changes outlined in "Tax Planning Using Private Corporations" and assurances by the Minister that he has abided by his Public Declaration of Agreed Compliance Measures with respect to his family business, the House request that the Minister table all documents he submitted to the Conflict of Interest and Ethics Commissioner between November 4, 2015, and July 18, 2017.
---
Proposed Tax Changes
An Open Letter by Mark Warawa
Member of Parliament for Langley—Aldergrove

As the Member of Parliament for Langley—Aldergrove, I believe my first responsibility is to represent you, the people of our community. As a member of Her Majesty's Official Opposition, I am also responsible for holding the Federal government and their MPs to account. I write this letter to address a serious problem and to share what I will do in response.
At the beginning of summer 2017, the Trudeau government announced a huge new tax hike on small businesses, with "consultation" beginning July 18 and ending October 2, 2017. My Langley office has been overwhelmed by emails, letters, phone calls and meetings concerning this new, unfair federal tax increase. There has been outrage that the Trudeau government called hard-working Canadians "tax cheats."
Two community town hall meetings were hosted by John Aldag, the Liberal MP for Cloverdale-Langley City. In response to what he heard from the community, John wrote in our local paper, "Key themes have emerged through these consultations. The first thing that residents of Cloverdale—Langley City indicated to me is that they believe this consultation period is too short for such broad tax reforms."
Extending the consultation period beyond summer was the common message that the Liberal government heard from Canadians. They weren't happy with the so-called consultations being held during summer. Some questioned the sincerity of the consultations. That is why our Conservative Party introduced a motion in Parliament to extend consultations to January 31, 2018. In a speech in the House of Commons, I asked each Liberal MP to represent their communities and support the extension. Sadly, Liberal MPs ignored the wishes of their constituents and voted against the extension.
The Trudeau government said they will proceed to introduce the new small business tax legislation within weeks.  I want to thank Langley—Aldergrove for being engaged in this important issue. Small businesses are an important economic engine in our community and our number one job creator. They already pay their fair share of taxes. I am honoured to be your voice in Parliament and will continue to fight these unfair Liberal tax hikes every step of the way.
Mark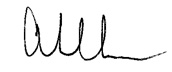 ---
---
MP Pierre Poilievre, Shadow Minister for Finance, and MP Mark Warawa discuss the Trudeau government's proposed tax hikes with local business owners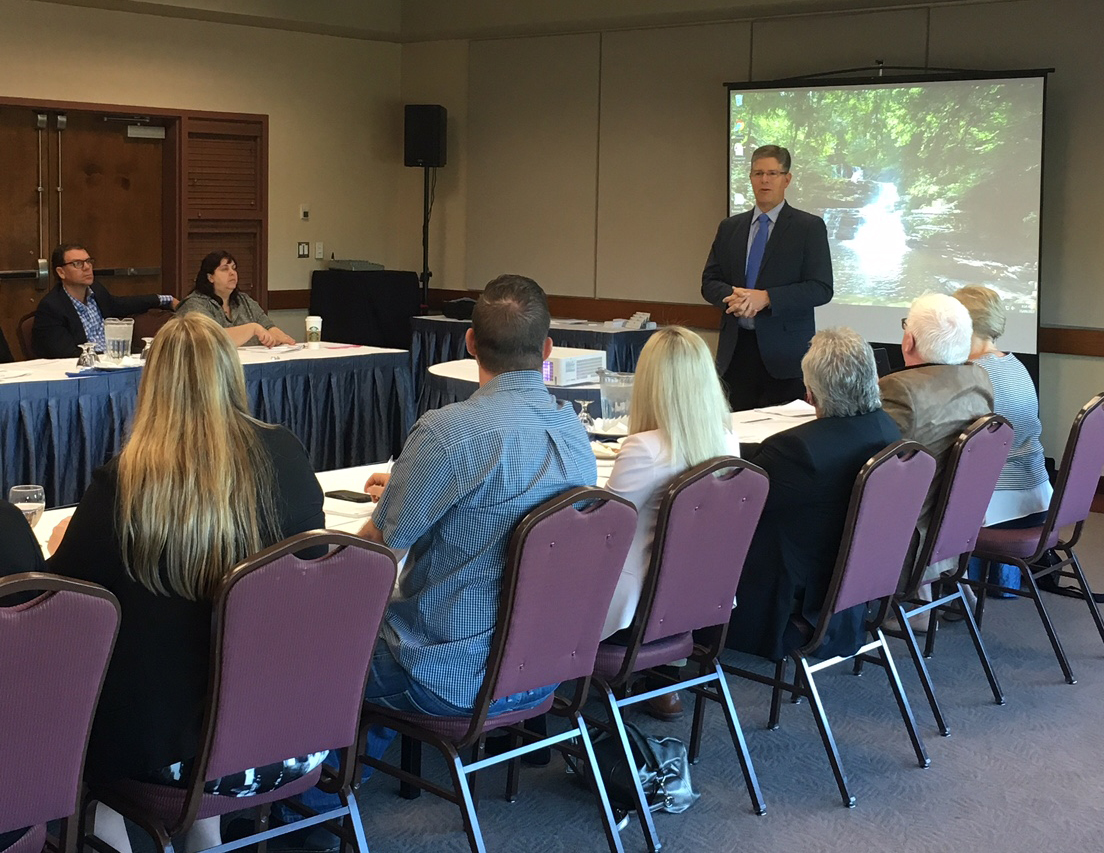 ---
Tax hikes on small businesses, farmers and doctors
This summer, while Canadians have been enjoying our beautiful country and reconnecting with their families, the Liberal government in Ottawa has proposed tax changes that attack small businesses, which are the economic backbone of our community and our country. I need your help to make sure they don't get away with it.
These Liberal proposals will negatively affect the following three groups the most:
1. Small Business Owners
 Of the 11.6 million Canadians employed in the private sector, 8.2 million are employed by small businesses. These proposed changes will punish small business owners who play by the rules and create jobs in their communities. These measures will result in higher taxes for small business owners. That means more money going to Ottawa and less money for job creators. Changing the rules to make small business owners pay more taxes, means they will have less money to expand their business, hire more people or save for their retirement.
  "This is just one more way to discourage entrepreneurship, on top of all the tax increases in the past two years."
-Jack M. Mintz, President's Fellow at the University of Calgary's School of Public Policy
2. Farmers
 Conservatives believe in supporting farm families, not making life harder for them. The Trudeau government's new tax rules were proposed during the busiest season for farmers, with the fall harvest around the corner. With a proposed restriction on income splitting and narrowing of the lifetime capital gain exemptions for qualified farm property, family farms could take a big hit on their retirement plans.
 "It's pretty clear to me that this has a significant potential to increase the tax burden facing family farms, and more than anything, increasingly complicate intergenerational farm transfers.  One of the bigger issues I see is the complexity of the rules and the changes, and how quickly everyone needs to get their heads wrapped around this."
-Scott Ross, farm policy director for the Canadian Federation of Agriculture  
3. Doctors
 We already have a serious problem in Canada with patient wait times and trying to find a family doctor. And now the Trudeau government is making that even harder. The proposed new tax measures target the majority of Canada's physicians. Most doctors in Canada operate as small business owners - meaning they do not receive pensions or benefits afforded to employees in the private sector. These proposed tax changes will hinder the ability of our doctors to invest in their practice – and make it harder to justify continuing to practice in Canada.
 "If implemented, these proposals would create uncertainty for physicians and make it difficult for doctors to plan for their clinics, staff and equipment, and ultimately, provide dedicated services to their patients.  Furthermore, this would have a negative impact on all small-business owners' ability to plan for their retirement."
-Dr. Shawn Watley, President of the Ontario Medical Association 
So how can you help put a stop to these detrimental changes?
The Liberal government has launched a 75-day public consultation process on their proposed changes, which closes October 2. The Conservative Party is committed to participating in the consultation process to ensure that the voices of hard-working small businesses owners, farmers and doctors are heard. To visit the consultation page, visit: http://www.fin.gc.ca/activty/consult/tppc-pfsp-eng.asp.
Be sure to tell Finance Minister Bill Morneau how these changes will affect you. Email him at bill.morneau@parl.gc.ca, and make sure to send me a copy at mark.warawa@parl.gc.ca so that I can hold him accountable on your behalf.
Liberal tax hikes have made it more difficult for entrepreneurs to maintain and grow their businesses. By introducing higher small business tax rates, increasing payroll taxes, and introducing a carbon tax, Justin Trudeau has made it clear that small and medium-sized business owners are not a priority for his government.
For Conservatives, this isn't just a matter of seeing black ink on a ledger, or winning praise from a local Chamber of Commerce. Lower taxes help young workers find their first job and help local companies invest, expand, and hire more workers. Tax cuts for families help them save for their children's education, or for a family vacation.
Conservatives will continue to support policies that reduce the tax burden on businesses and allow entrepreneurs to create jobs and prosperity for all Canadians. We believe in helping Canadian families achieve prosperity and opportunity, instead of taking it away from them with overspending and higher costs. Lower taxes not only increase the amount that hardworking Canadians get to keep in their pockets from their paycheque, but it shows that the government has faith in them to do what's best for their families.
---
MP Minute: Darvonda Nurseries' Tamara Jansen
September 14, 2017
MP Minute: Darvonda Nurseries' Tamara Jansen
September 14, 2017
MP Minute with Scott Johnston
September 14, 2017